Our uPVC trade French doors combine eye catching style and the latest uPVC technology. French doors are a popular choice amongst customers and are always in high demand.
They're a popular choice because of the visual effect they have and the versatility of the design, meaning they can be used for interior and exterior areas.
Superior Aesthetics
These classic doors are known for their light enhancing capabilities and their traditional and classy aesthetics.
Our trade French doors offer slim sight lines, designed to match the windows on a wide range of properties.
This means you benefit from consistent style, allowing your customers to retain the character of their homes or buildings.
Our trade French doors can completely transform a room, allowing more natural light into the property and functioning like a window but with access points.
They can create a smooth transition due to being mainly comprised of glass, enhancing the sense of space even when they are closed.
Frame Styles
Choose from a choice of Chamfered and Sculptured styles which come with a variety of opening options.
When you install our trade French doors, you're adding doors that are going to open up a property to the outdoors creating a seamless feel between the indoors and outdoors.
Our trade French doors can be used to give open access from interior spaces to outdoor space such as patios, balconies, porches and more.
Because they're great at connecting spaces within the home, they are a popular option to put between two rooms also connecting the interior.
Because of the slim line sightlines that our trade French doors have, they are an excellent solution for properties with a smaller space available.
Our trade French doors come in a wide selection of window and glazing options so that your customers can customise the French doors depending on the purpose of them.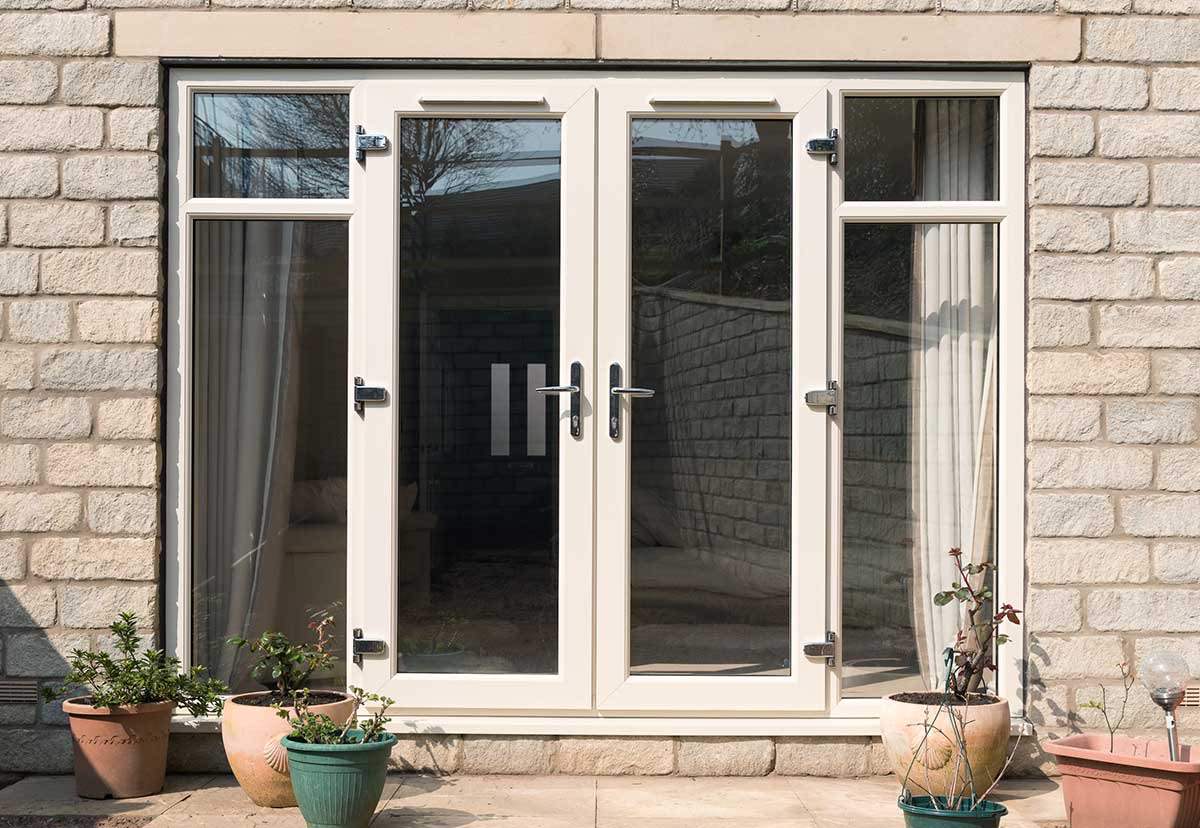 High Security
Our trade French doors offer exceptional security. High security locks come with our trade doors as standard and meet the approval by the Association of Chief Police Officer's Secured by Design.
Our French doors are created using highly durable materials so that you can benefit from aesthetically pleasing design combined with high security and safety.
Our trade French doors are weatherproof as well so that your customers can be safe in the knowledge that their home is safe from potential intruders as well as adverse weather conditions.
Due to the enhanced durability that our trade French doors have, they are viable options for security doors. They are an attractive solution for any property type and are particularly renowned for their low maintenance design.
Adding trade French doors to a property can add value to the building giving it a whole host of benefits that potential buyers would enjoy.
Installing French doors can greatly reduce heating bills due to the insulation they provide as well as the easy ventilation they offer in the warmer months.
Sliding French doors can reduce the amount of warm air that escapes as they are quick and smooth to operate, leaving no time for the temperature of the home to be affected.
Supply Only Trade French Doors
Our supply only trade French doors will make a stunning addition to any property. If you are looking for a stylish door to connect outdoor and indoor living spaces then our Liniar uPVC French doors are the perfect trade choice.
Investing in French doors maximises a rooms natural lighting by acting in the same way a window does whilst offering an entry point. This gives the impression of a larger and more spacious room with minimum hassle.
Our trade French doors could make the perfect alternative to replacement windows as they can provide scenic views as well as excellent functionality for easy access in and out of the property.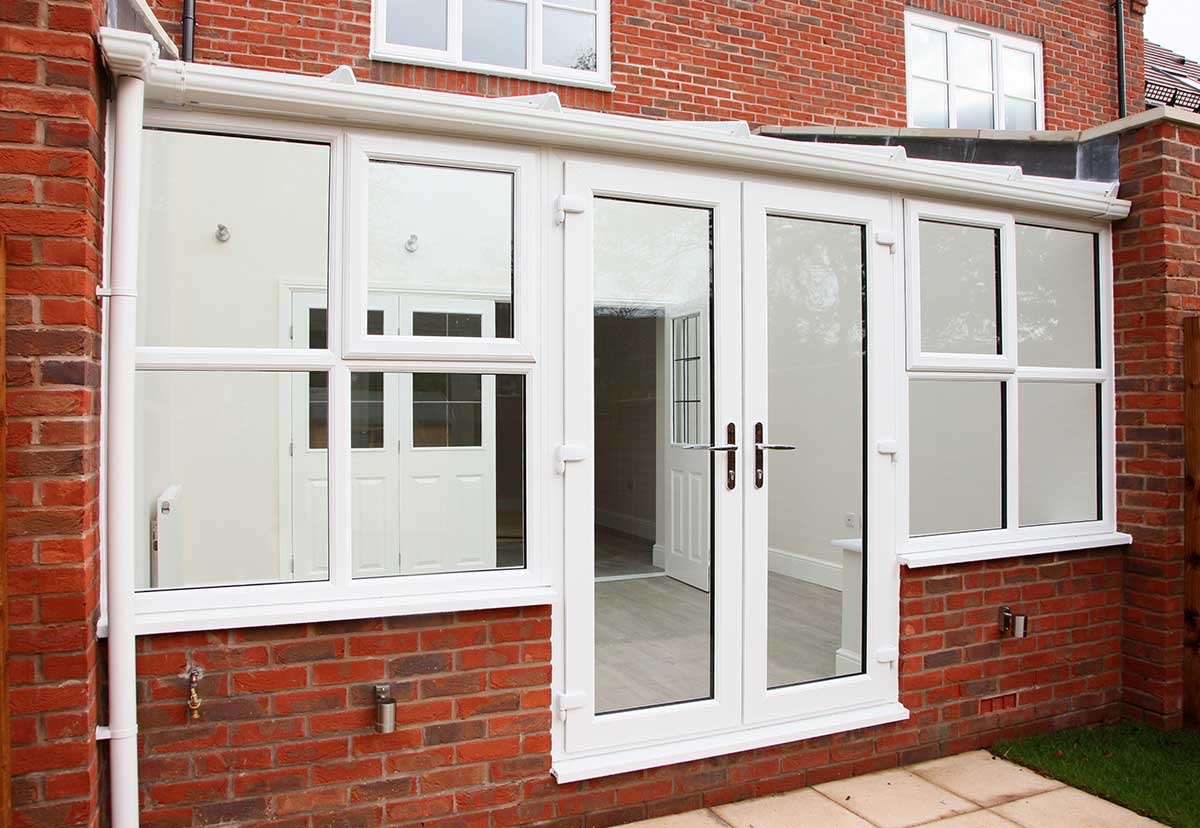 What We Offer
Trade French Doors
French doors available in configurations & sizes up to two metres wide
All products compliant with Part M Building Regulations for low thresholds
French doors fully accredited with BBA, BSI and Secured By Design
Doors come with easy fitting with clip-in starter packs suitable for all types of frame
UPVC profiles designed with individual chambers to offer enhanced efficiency and drainage.
A 10 year guarantee against discolouring, warping or cracking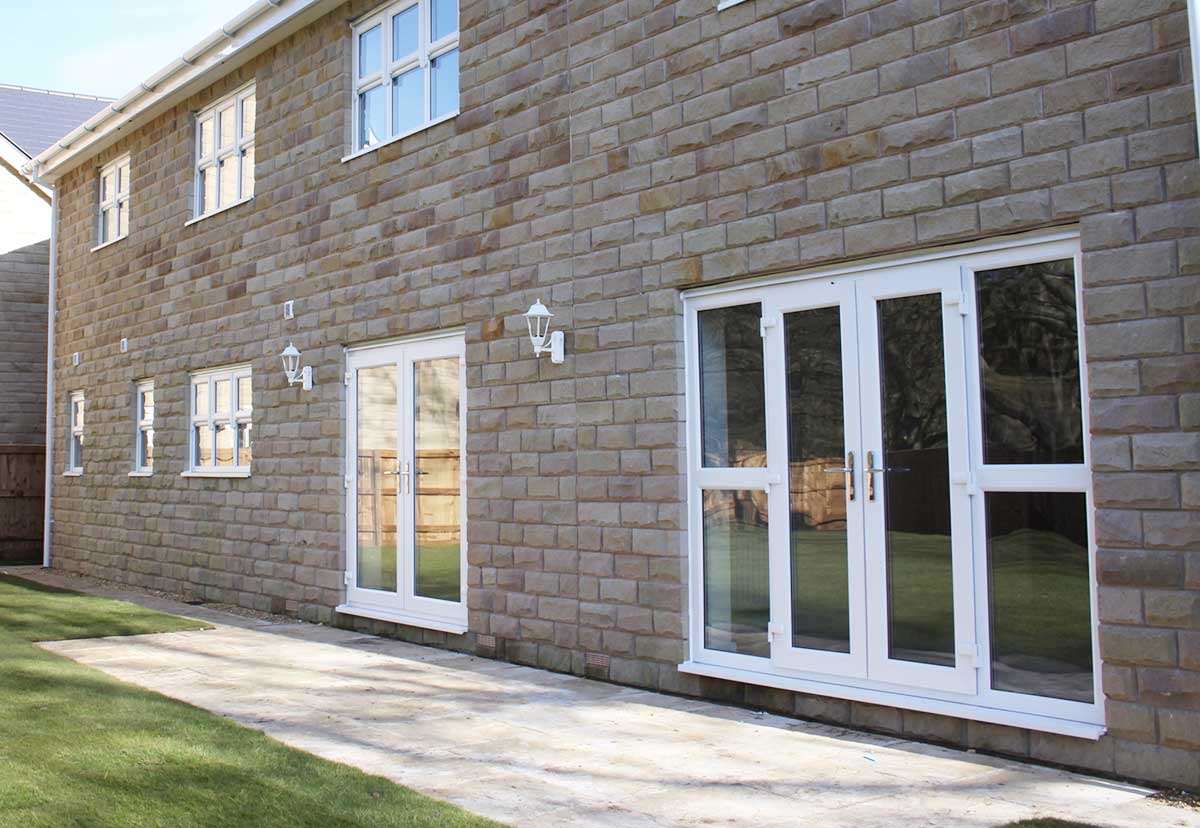 White / White Foil

Cream

Chartwell Green

Anthracite Grey

Black

Irish Oak

Golden Oak

Rosewood

Mahogany
Our robust and thermally efficient Liniar UPVC trade French doors will provide your customers with the comfort and peace of mind they need.
Available in a large range of colour options to create a bespoke and unique finish. This provides your customers with a flexible choice when it comes to customising your trade French doors to fit in with the style and aesthetics of a property.
Installation is extremely straightforward thanks to advanced design features which allow for a simple yet quality finish.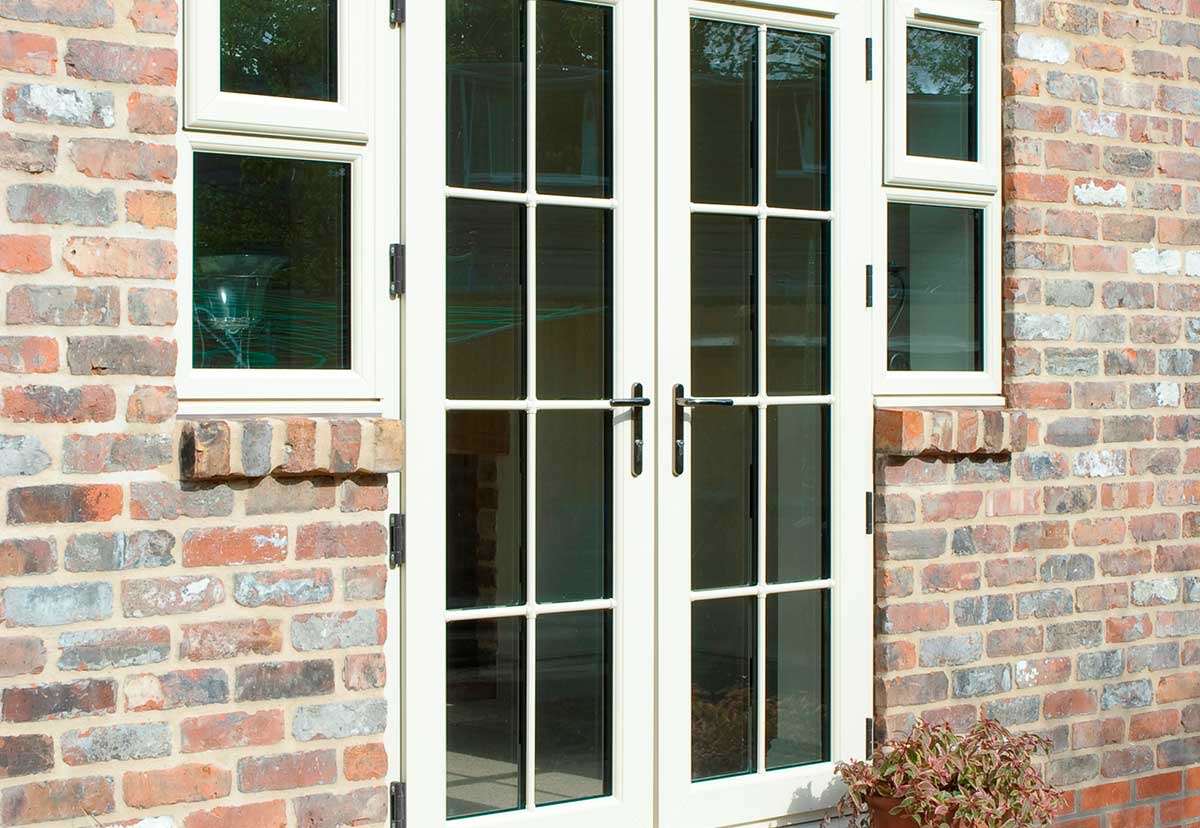 Trade French Door Prices
To find out more about our trade French door prices, simply visit our online quoting engine today. Our step by step process enables you to get a bespoke price that is based on your exact requirements.
You can also get in touch with us via our online contact form should you have any questions or wish to speak to a member of our team directly. We'll be on hand to accommodate your requests in a professional and friendly manner.