Supply Only Double Glazing
---
WIS Trade Windows – Supply Only Double Glazing in Milton Keynes
Supply Only Double Glazing
Window Installation Services Trade supplies quality UPVC and aluminium double glazing for trade.
Our Milton Keynes supply only double glazing company has over 20 years of experience working within the industry. This has allowed us to build a wealth of knowledge and experience in both the retail and trade markets.

From initial enquiry through to delivery, Window Installation Services Trade provides a personable and reliable service. Our instant pricing engine makes it simple to get a price too.
Quality Supply Only Double Glazing
We instinctively know our customers' needs and as a result of our many years within the industry, we can cater to all your trade needs. Our company offers a versatile range of products, from UPVC windows, doors and conservatories to aluminium products.
Our efficient and stylish products are made to the highest of specifications, manufactured to perfection. Our unsurpassed range of Liniar products are suitable for a wide range of properties and builds.
Energy Efficient
Our supply only double glazing are designed to offer high thermal efficiency. Available in ratings up to A+ 14, our supply only windows and doors surpass energy efficiency standards.

Better For The Environment
Manufactured using recyclable materials, our Liniar products will fulfil the demand for sustainable building projects.
Supply Only Windows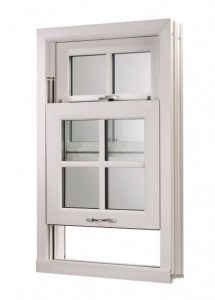 We offer a choice of window profile systems which include a variety of colours and finishes. Our easy fitting supply only windows come with a 10 year guarantee and are recognised by the Secured by Design initiative, as well as being BBA and BSIaccredited.
Easy To Fit
All our supply only windows are built with an easy fit window profile system so you can deliver a quick installation.
Not only are our UPVC windows quick to assemble but they also offer durability, efficiency and high security benefits to your customers.
Supply Only Doors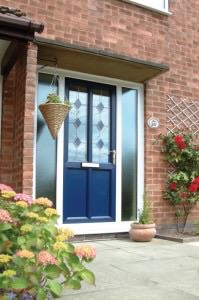 Secure, efficient and durable, our supply only doors are suitable for a range of new-build and replacement projects.
Our unrivalled profiles are available in innovative and attractive designs complete with a range of finishes.
All our doors are designed for easy fabrication and fitting.
High Security
Our supply doors are approved by the association of Chief Police Officer's Initiative, Secured By Design.
Our quality assured doors are guaranteed to last for 10 years and are accredited by the BSI.
Supply Only Conservatories
We have a wide range of conservatories that are fully compatible with Liniar windows and doors. They are easy to install and we can promise each of our UPVC conservatories are made to compliment all buildings from modern to traditional.
At Windows Installation Services Trade we are confident there is not a size or shape that we cannot provide the perfect conservatory for.
Bespoke Supply Only Conservatory Roofs
Our bespoke conservatory roofs have a variety of designs which allow you to create your unique conservatory. We have a vast choice of supply options including Victorian, Edwardian, Gable or Lead-To conservatories.
Victorian Conservatory
Offers timeless aesthetics which are multi-faceted to allow your customers to choose the perfect style for them.
Edwardian Conservatory
This type of supply only conservatory has a square-fronted projection which maximises the available space, as well as following traditional Edwardian architecture.
Gable Conservatory
Our supply only Gable conservatory is a copy of a conventional house construction with vertical end walls for excellent design.
Lean-To Conservatory
This is the most cost-effective supply only conservatory as it is versatile enough to fit any building, including bungalows.
Contact Us
For further information regarding our trade double glazing please contact us on: 01908 921199. We are confident we can meet your trade needs.