Trade Conservatories
---
Quality Supply Only & Trade uPVC Conservatories in Milton Keynes
Trade Conservatories
Here at Window Installation Services Trade, we offer a wide range of conservatories fully compatible with Liniar windows and doors. This allows you to offer your customers a complete conservatory fabrication. Conservatories have proven themselves to be a popular investment for homeowners, operating as a living area that can be tailored to suit a wide range of uses.
We can provide you with all your trade needs, get all the conservatory components you require with the help of our knowledgeable supply team. We can provide full installation through our qualified team or you can choose to have our supply only conservatory prices. We'll work closely with you to ensure you get the highest standards of service across the board.
Easy To Install Trade Conservatories
Our easy to install uPVC conservatories are made to complement all builds from classic to contemporary. This means that it doesn't matter what size or style the property is, we'll be able to offer you a conservatory that is set to suit. Not only will this enable you to decrease your lead times, it will also enable you to offer a stress-free installation process for your customers.
This means that whatever style, size or configuration your customers specify, we can supply the right uPVC conservatory components. All aspects of the conservatory are manufactured using contemporary techniques and are created with the installer in mind, allowing you to install quality that you won't need to worry about.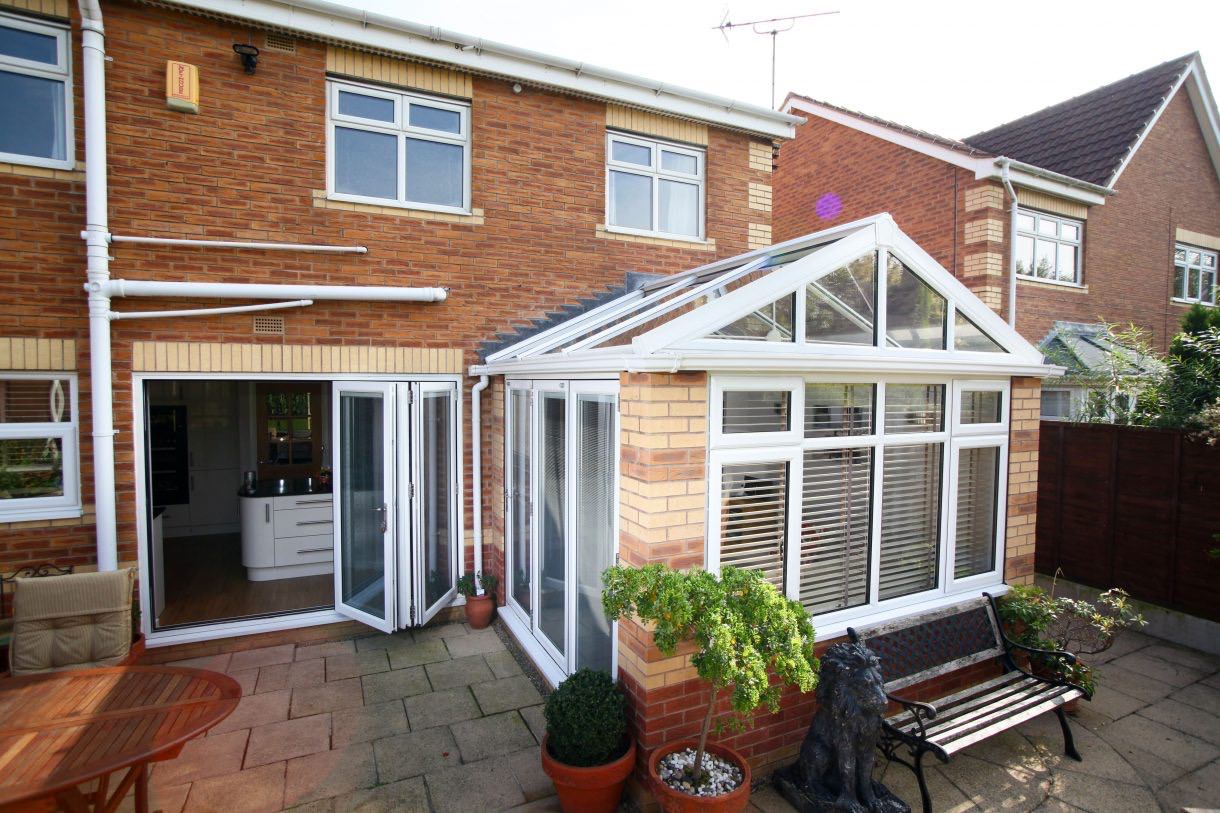 Bespoke Conservatory Roofs
Our bespoke conservatory roofs enable you to create any conservatory design. Choose from our range of supply only options which include Victorian, Edwardian, Lean-to and Gable conservatories. This flexibility will help you to increase the amount of customers that you are able to accommodate, meeting requirements and preferences across the board.
Trade Victorian Conservatories
These supply only and trade conservatories feature classic styling and offer charming aesthetics. This conservatory is multi-faceted, allowing your customers to choose a configuration which suits their property. They will prove to be an addition to any home that offers increased amounts of natural light allowance and increased views.
Due to their timeless aesthetic, this conservatory can be tailored to suit modern, new build, traditional, period and heritage homes alike. Configurable and versatile, this conservatory excels at being a popular choice amongst a wide array of homeowners who are looking to bring an addition to their home combines function and form.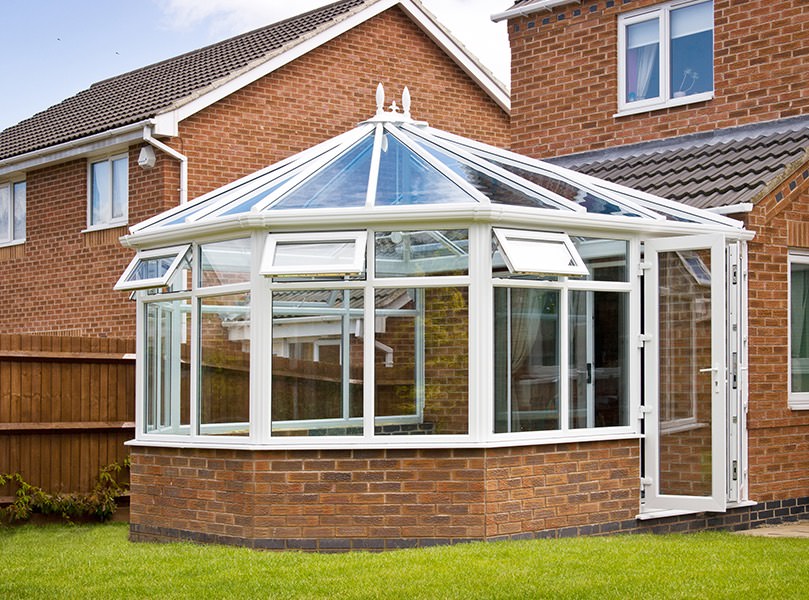 Trade Edwardian Conservatories
These supply only and trade conservatories feature a square-fronted projection which maximises available space. The Edwardian conservatory roof is made in the style of elegant Edwardian architecture. This offers your customers a practical yet stylish way of extending their homes with ease.
Much like the Victorian conservatory, the Edwardian design offers a period charm that has been brought into the modern age with a leading design. Offering contemporary standards of thermal efficiency, security, durability and performance, this conservatory allows you to install premium standards into your project.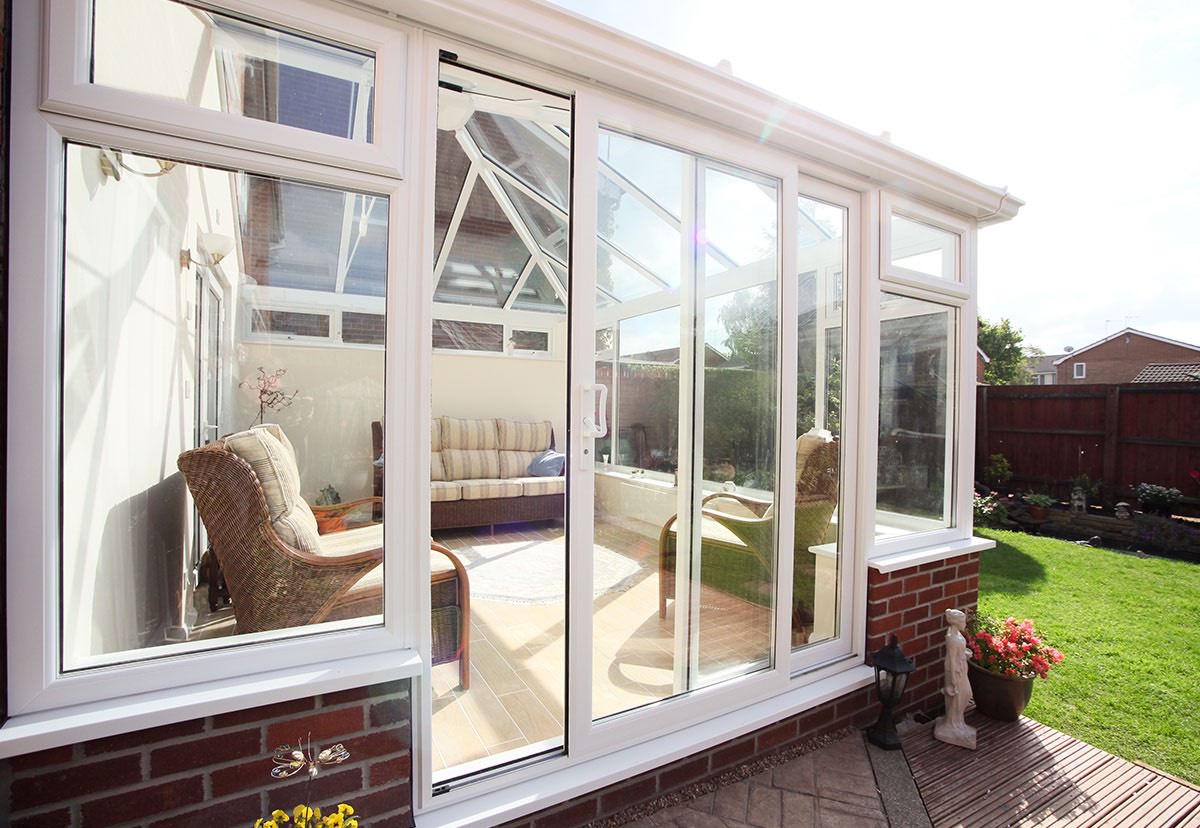 Trade Gable Conservatories
Our supply only gable and trade conservatories mimic the structure of a conventional house, with the vertical end wall meeting the ridge of the rood. This ornate style is perfectly suited to grand, traditional type properties. Its rectangular footprint will provide maximised space, which can be used for a wide variety of purposes.
Gable conservatories comprise a signature 'rising-sun' vaulted roof design that offers a bright and spacious feel within. With this conservatory, you'll be able to offer your customers an eye-catching and striking addition to their home that exudes a notable degree of class whilst standing in line with the demands of the modern market.
Trade Lean-To Conservatories
The lean-to conservatory is the most cost-effective design. Our Eurocell lean-to roofs can be supplied in pitches as low as 2.5". Our trade lean-to conservatories will fit any building, even those of bungalows or homes where height restrictions apply. There is no need for you to turn any business away.
Cost-effective, easy to installed and a proven classic among homeowners, lean-to conservatories are sure to be a fantastic addition to any product range. They are also impressively versatile, and can be effortlessly tailored to suit an extensive amount of property styles and sizes. It's never been easier to install exceptional quality for your customers.
What We Offer
Technologically advanced conservatory roof systems compatible with all other Liniar windows, doors, fascias, soffits and guttering
Conservatory roof styles to suit all types of property
A range of sizes, colours and woodgrain finishes
A unique conservatory system designed for accurate and easy installation
A system guarantee of 10 years
Fully accredited conservatories, recognised by the BSI
Market-leading designs for unrivalled standards of quality.
Long-life products for reduced aftersales and increased customer satisfaction.
Trade Conservatory Prices
We offer high performance trade conservatories at exceptionally competitive prices, allowing you to offer premium standards in a cost-effective way. Simply visit our online quoting engine today to get a tailored price that is based on your exact specifications, our step by step process will make sure you get a price that suits you.
Alternatively, our online contact form allows you to contact our team directly. Should you have any questions about our products or prices, we'll be more than happy to handle your enquiry. We have refined our customer service over the years to ensure everything runs as smoothly and quickly as possible.