Trade uPVC Patio Doors
Our sliding uPVC trade patio doors allow your customers to enjoy the outside whilst in the comfort of their conservatories or living rooms.
Our space-saving and robust uPVC trade patio doors are designed for easy installation and are available in a wide range of colours and woodgrain finishes. You will find a style to match any property.
You can inform your customers about the excellent thermally efficient benefits that they will provide as well as lowering their energy bills and adding value to their home. Trade patio doors make an excellent addition to any home.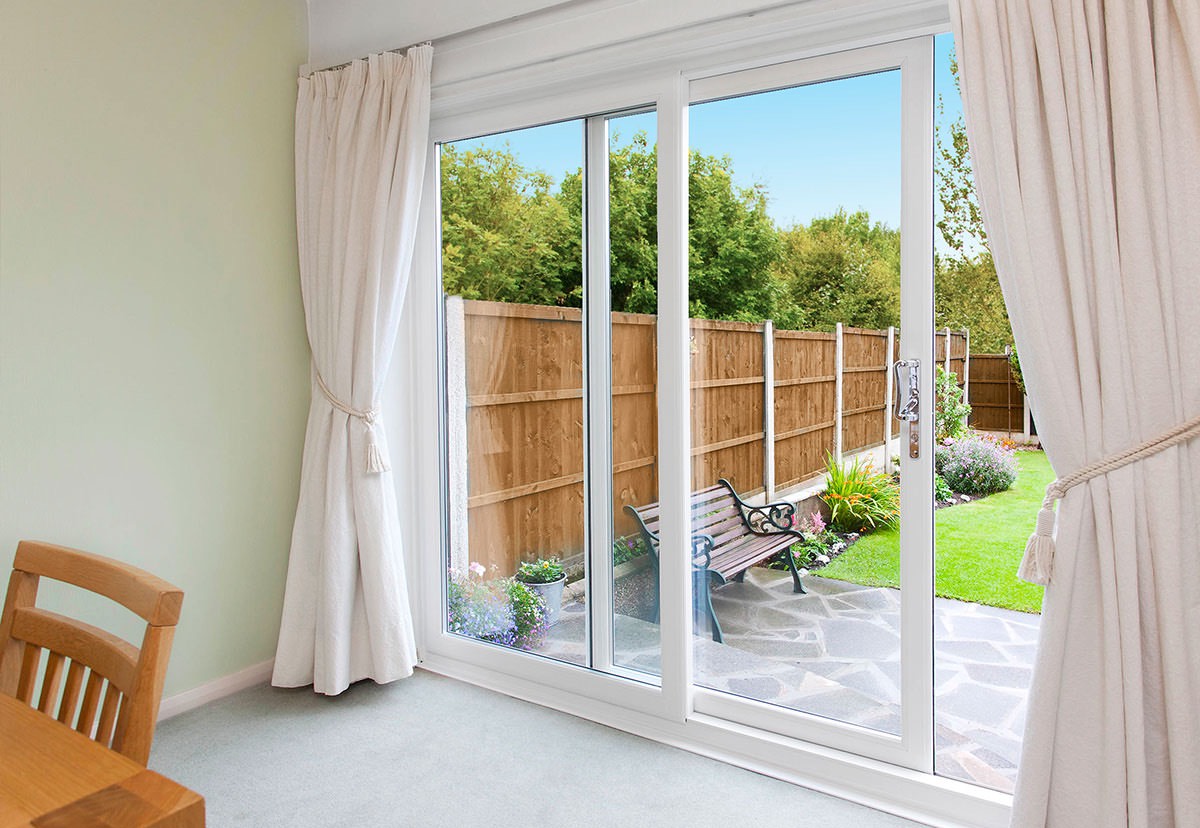 Versatile
Our sliding Liniar patio doors are not only stylish but practical too. Your customers will benefit from enhanced space, light and warmth.
Our uPVC trade patio doors are compatible with a wide range of profile systems. This allows you to offer a consistent look throughout and with a variety of colour finishes on offer, you are guaranteed a colour match.
The largest reason customers want trade patio doors installed into their home in Milton Keynes is because of the connection they bring between the inside and the outdoors. Incorporating the garden area into the house and making it feel more spacious and airy.
The practical benefits to our trade patio doors include the fact that they are light and move easily on the tracks which make them smooth and easy to use.
As well as improving the appearance of a building, our trade patio doors can be created to look exactly as your customer envisioned with customisation options to make them completely unique to their home.
Our trade patio doors maximise natural light and create the effect of an airy and spacious room. This in turn decreases the customer's reliability on artificial lighting especially in the summer months.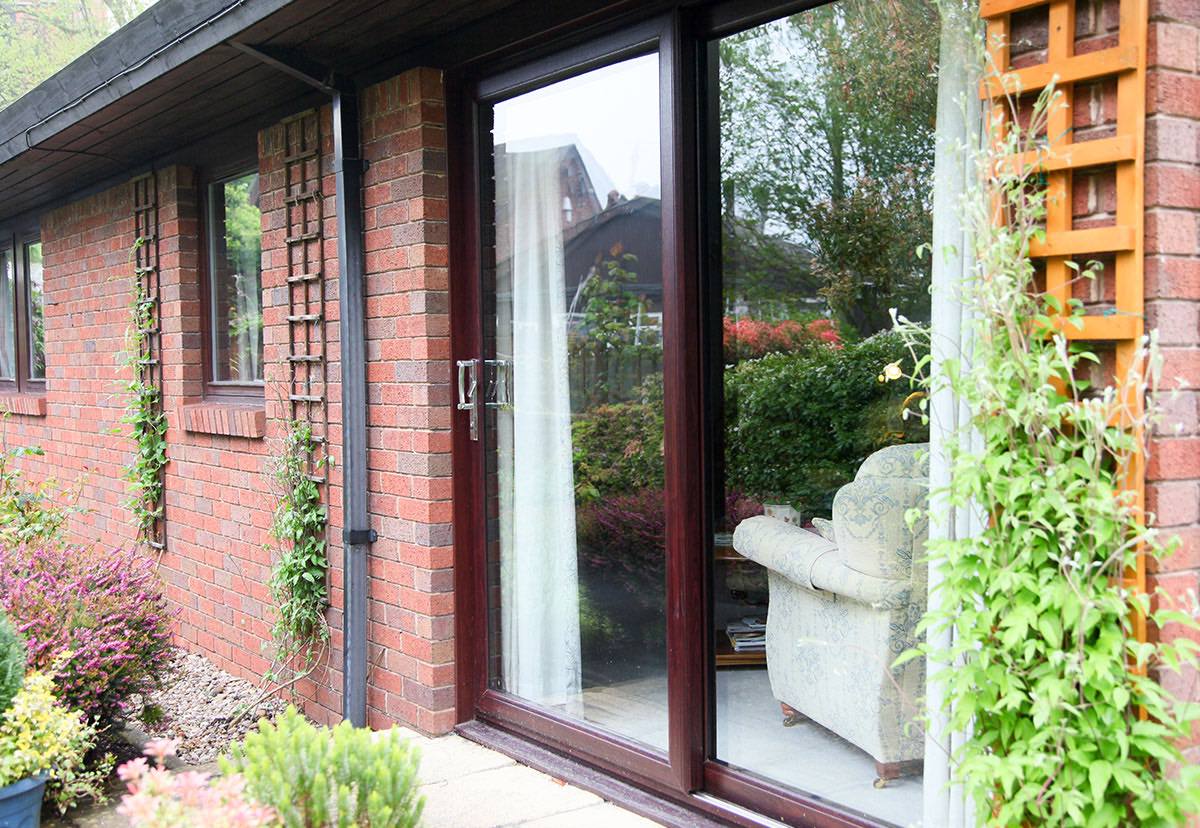 Supply Only Trade Patio Doors
We have a variety of trade patio door options available, including a range of styles with two, three and four pane doors. All of our trade patio doors come with a choice of high quality door furniture in chrome, gold or white.
Our trade patio doors feature advanced and innovative technology that make the doors a robust and resilient option for a front door, back door or even doors connecting interior rooms.
Providing superior security with multi-point locking systems, your customers will be safe in the knowledge that you're installing a superb product into their home that will keep their family safe as well as their personal possessions.
For properties that are limited on space, a trade patio door offers superior benefits to other types of doors, taking up minimal space and creating the impression of a larger area.
An added benefit is that our trade patio doors are extremely weatherproof, providing a property with protection against even the most adverse of weather conditions.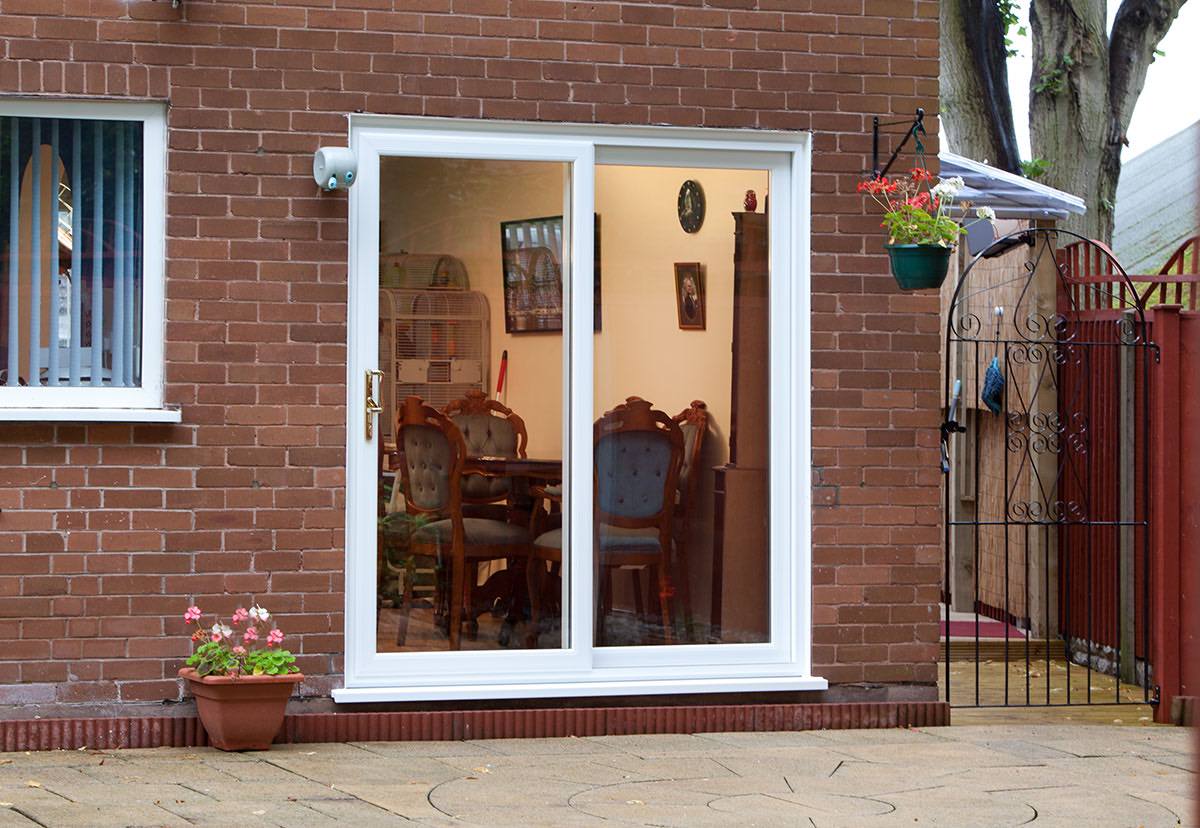 Colour Options
We have a wide range of attractive colours to choose from, as well the option of having either a sculptured or chamfered profile finish.
Your customers will be extremely satisfied with the options you can provide them with, including tailoring our trade patio doors to their exact specifications.
Our trade patio doors can fit nicely with any property type, whether you are working on a traditional property or more modern home. They provide a seamless feel blending effectively with any building style.
You can customise our trade patio doors to use neutral and timeless colour options or you can select more exuberant and stand out colours to make a statement. Either way, patio doors are an excellent addition to any home.

White

Cream

Chartwell Green

Anthracite Grey

Black

Irish Oak

Golden Oak

Rosewood

Mahogany
What We Offer
uPVC profiles designed with individual chambers for improved strength and thermal efficiency
Integral gaskets and patented knock-in bead system which allows for easy installation
A range of colours and finishes with internal surfaces and coloured exteriors available
10 year guarantee against cracking, discolouring and warping
Part M Compliant Low Threshold
When you choose our trade patio doors you are choosing UPVC doors which are fully compliant with Building Regulations Part M.
Low thresholds are available with both single and double ramps which offer easy access for prams, walking frames, mobility scooters and wheelchair users.
This increases the accessibility for your customers and gives them the confidence that their home is easy to enter and exit, for any customer worried about accessibility or ease of use.
Trade Patio Door Prices
To find out more about our trade patio door prices, simply visit our online quoting engine today. Our step by step process enables you to get a bespoke price that is based on your exact requirements.
You can also get in touch with us via our online contact form should you have any questions or wish to speak to a member of our team directly. We'll be on hand to accommodate your requests in a professional and friendly manner.