Trade Aluminium Doors Milton Keynes
---
High Quality Trade Aluminium Doors in Milton Keynes
Trade Aluminium Doors, Milton Keynes
At WIS Trade, we offer excellent quality, top of the range trade aluminium doors to traders throughout Milton Keynes and the surrounding areas. We know how important it is to offer your customers the best possible solution when it comes to their home improvement projects. All of our trade aluminium doors are created using premium grade materials to ensure the perfect quality every time.
Our trade aluminium doors are manufactured using the latest in modern engineering and technology, resulting in an unrivalled profile that offers a robust and resilient solution for any customer. We are dedicated to providing the best quality to consumers and traders, which is why we're renowned for providing trade aluminium doors throughout Milton Keynes.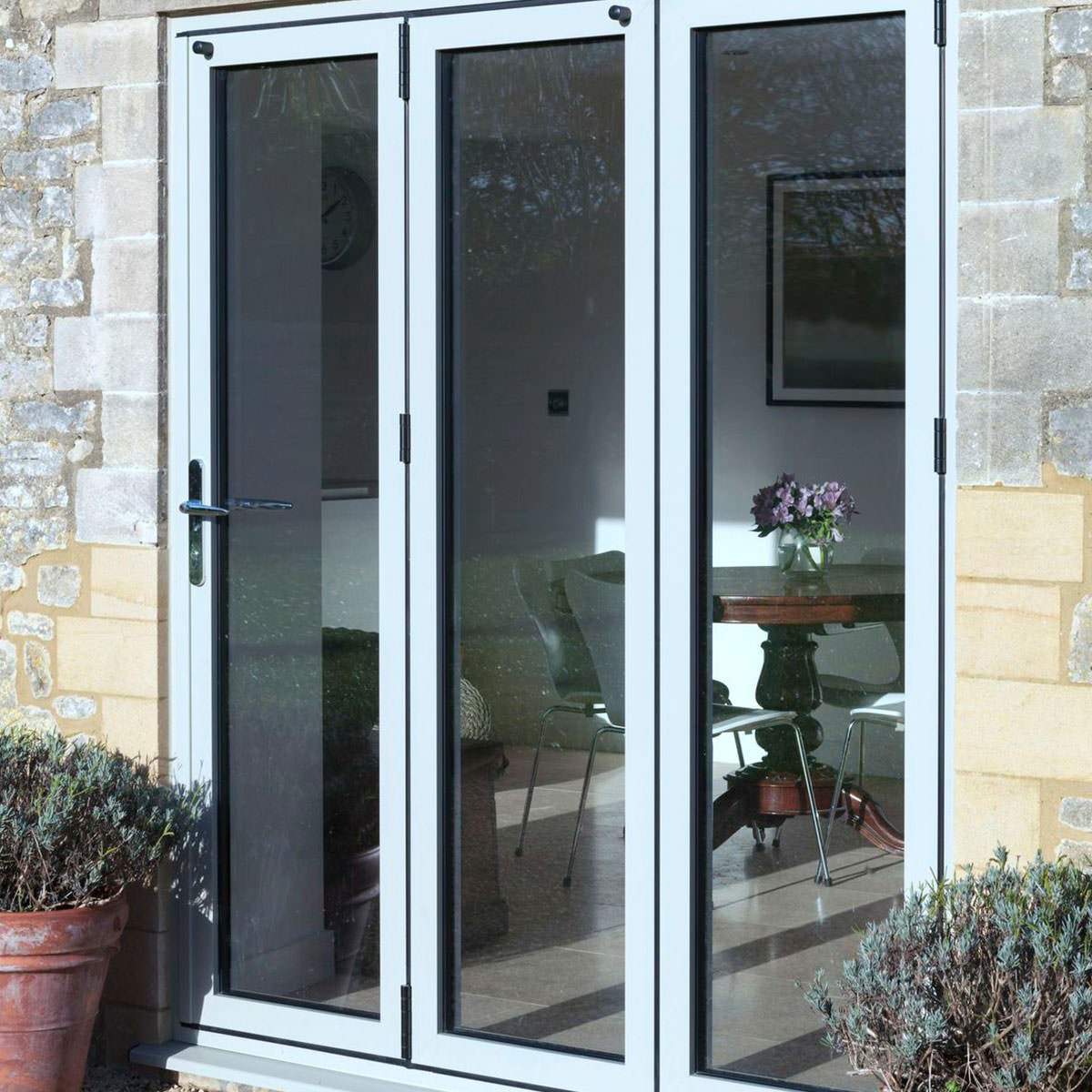 What We Offer You and Your Milton Keynes Customers
Strength and Security
All of our trade aluminium doors are an excellent way to finish a customer's home improvement project, with a stunning entrance door that will make the perfect first impression. As well as this, you will be adding a protective and secure layer to their Milton Keynes home, keeping their family and home safe from the outside world.
Our trade aluminium doors have been tested and assessed to make sure that they're able to withstand even the most adverse weather conditions, keeping your customers homes warm and dry all year round, no matter the weather.
Weighing 67% less than steel, our trade aluminium doors are surprisingly lightweight, without losing any of the durability and quality that makes the original material itself such a good choice. Compared to uPVC or traditional timber, our trade aluminium doors outclass their counterparts in terms of durability, longevity, low maintenance, thermal insulation as well as visual aesthetics.
Our range of trade aluminium doors are Secured by Design accredited, meaning that they will give your customer peace of mind as well as confidence when it comes to their home and personal belongs being under lock and key.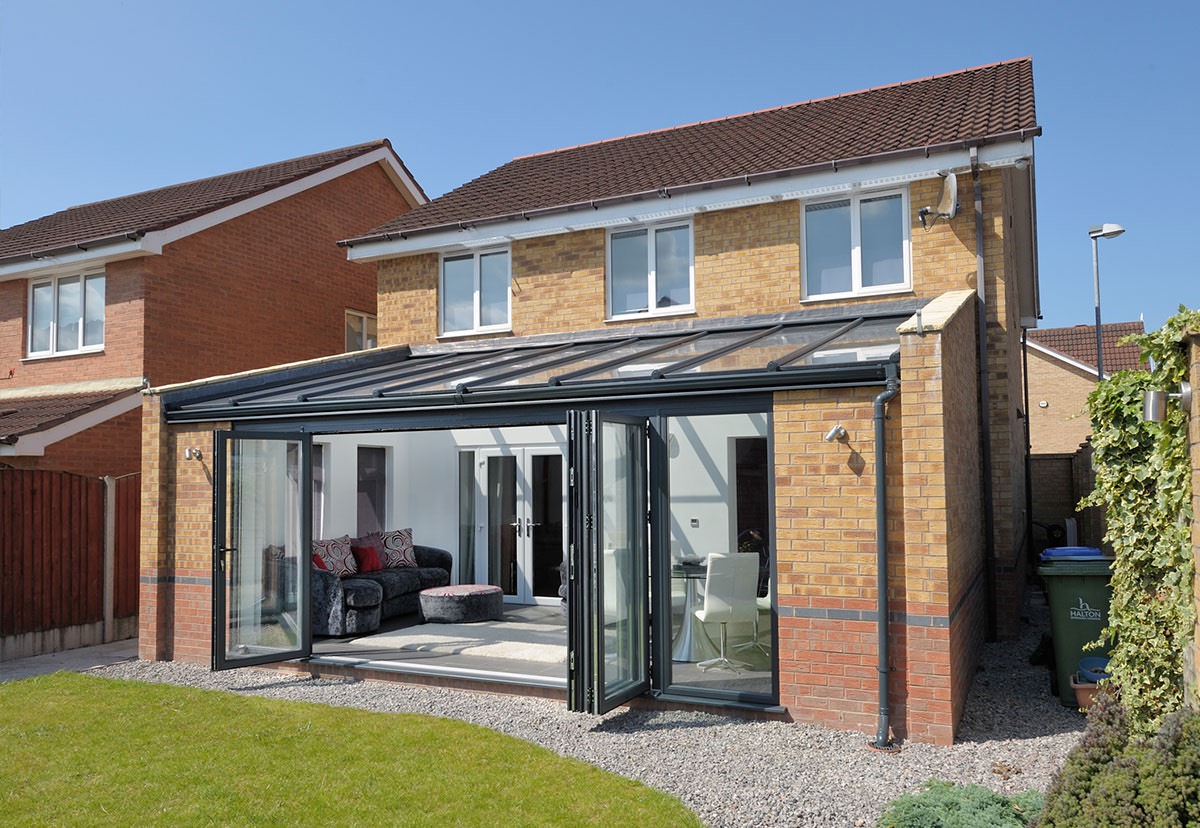 Added Energy Efficiency
Our trade aluminium doors are durable and secure, but did you know that they are eco-friendly too? When you install an aluminium door into a Milton Keynes property, you'll find that it helps to retain heat inside the home keeping it warmer for longer. This means that your customer will find that they need to rely less on their central heating, helping reduce their energy costs and to decrease their carbon footprint.
With less energy escaping out into the atmosphere, your customers homes will be contributing to a greener environment, reducing carbon emissions. Our multi-chambered profile offers high energy efficiency and insulation, eliminating draughts and keeping your customers homes watertight too.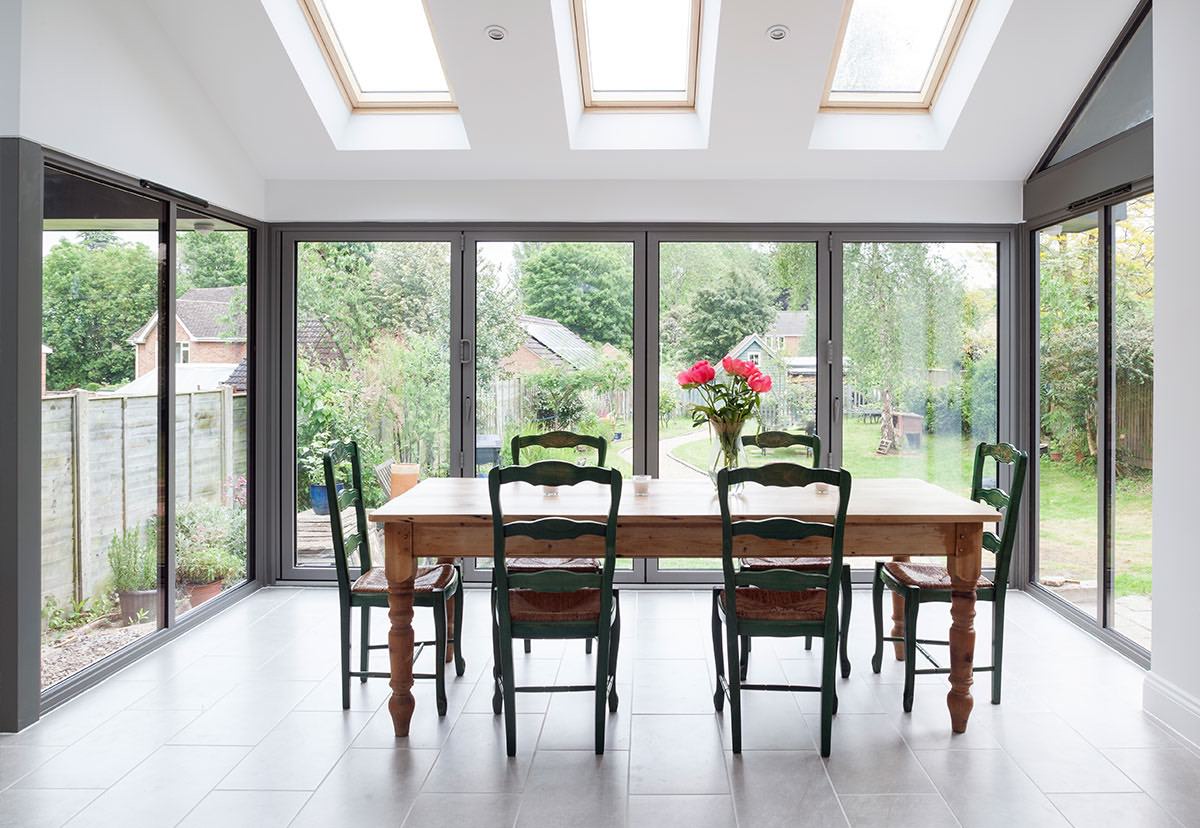 Increased Natural Sunlight
Aluminium is a robust and resilient material, but it is also incredibly lightweight. This makes for a flexible and versatile trade aluminium door that can have larger glazing areas to allow for increased natural sunlight to enter your home. This will help reduce the need for artificial lighting, especially in hallways where doors are installed into.
Personalise your Trade Aluminium Doors Milton Keynes
All of our trade aluminium doors are available in a number of styles and designs to perfectly complement your customers home. Whether they own something modern and minimalist, or something more traditional with period features, our trade aluminium doors can be tailored to fit.
Whether your customer is looking for their aluminium doors to blend seamlessly with the Milton Keynes environment, or they want something bold and bright to stand out, the possibilities are endless. With an array of colours, glazing styles and finishes, the possibilities are endless.
We offer 150 RAL colour options and dual colour capabilities too, so that each trade aluminium door can be personalised to your customers individual taste. Create a unique solution that is entirely bespoke to your customers Milton Keynes home, with the option of different hardware accessories to really top it off.
Our aluminium doors are versatile in the way that they can be created specifically for the home improvement project you are installing them into, with a choice of size, dimensions, glazing, colour, finish, hardware options and more. Each component that makes up your trade aluminium door is put under rigorous testing to make sure it is up to standard.
Trade Aluminium Door Prices Milton Keynes
If you'd like more information about our trade aluminium doors, you can get a free and accurate quote using our online quoting engine. Simply follow the easy steps to get an instant quote based on your needs and requirements.
If you'd like to get in contact with us, you can use our online contact form to ask any questions that you may have. Our friendly and expert team can answer any queries you have and are able to recommend or advice on the best trade aluminium door solution for you.