Trade Sliding Sash Windows, Milton Keynes
---
State of the Art Quality Trade Sliding Sash Windows in Milton Keynes
Trade Sliding Sash Windows, Milton Keynes
WIS Trade Windows Ltd provides the highest quality trade sliding sash windows to traders throughout Milton Keynes and the surrounding areas. We understand that when you're working with customers to complete their home improvement projects, you want to make use of a product that is able to deliver in every aspect every single time. Because of this, as your supplier we want to streamline the entire process for you and the customer, so that you both get the quality products and service required to complete your customers project on time and with style.
We are so dedicated to providing this level of service in fact, that we have garnered a reputation that precedes us when it comes to supplying Milton Keynes traders with the best quality products. We've been working with traders to bring the best trade sliding sash windows for over twenty years, and our reputation has allowed us to work with giants throughout the fenestration industry. These extensive partnerships are just one of many guarantees of our quality of service. Get in contact with our team today, and allow us to help you provide your customers with the best.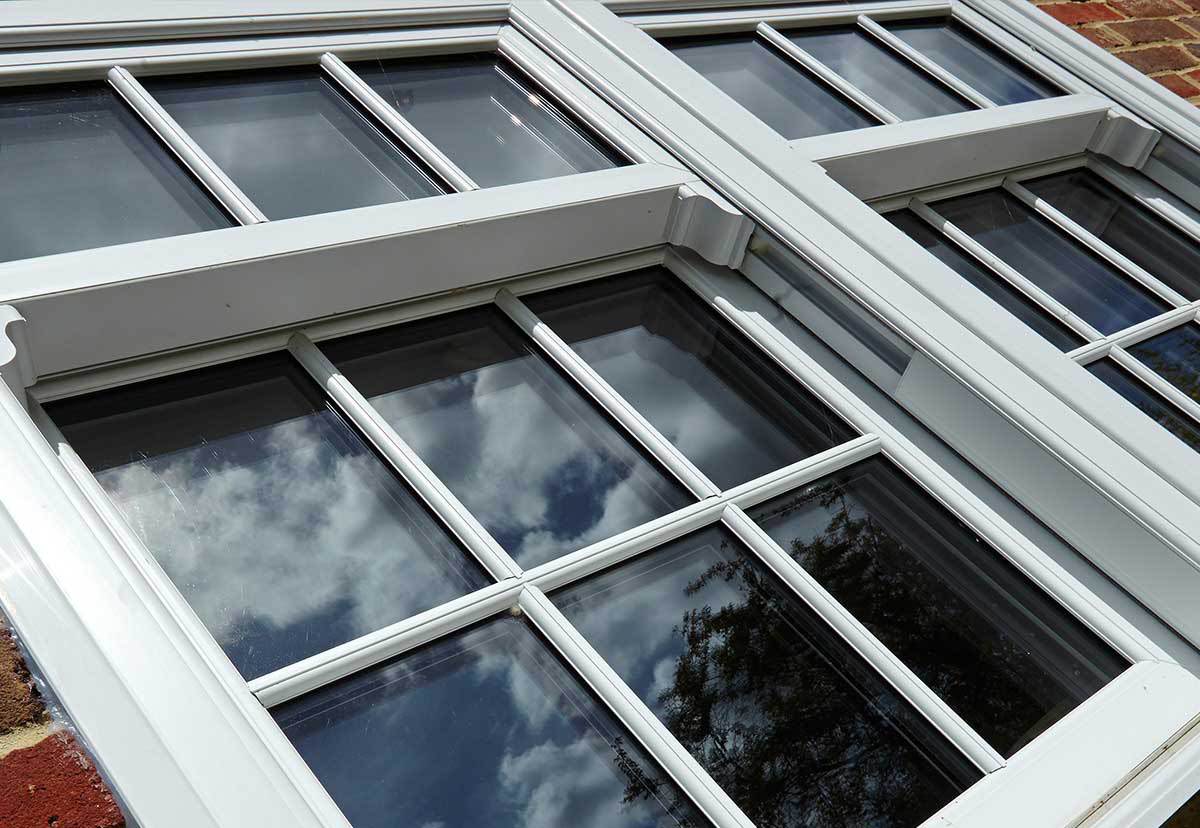 What Can We Offer You and Your Customers?
Safety & Security
Our trade sliding sash windows are the perfect way to guarantee your customer safety and security in their Milton Keynes home. Every one of your customers will benefit from the unique and innovative technologies that make up our one-of-a-kind profile. You can assure your buyers that our trade sliding sash windows are officially accredited with the British Board of Agreement (BBA) and the British Standards Institute (BSI) as a testament to their quality, and each is fully compliant with part B of the Building Regulations, confirming their accredited fire safety standards.
Furthermore, all of our products are officially accredited by the UK Police Secured by Design initiative, a group dedicated to monitoring and assessing the security capabilities of modern home improvement products throughout the UK. This is thanks to fantastic hardware applications included in our trade sliding sash windows, such as an anti-jemmy bar designed to prevent break-in attempts. This is then further bolstered by intricate locking mechanisms and a reinforced profile, which results in a high quality accredited security option for any Milton Keynes home.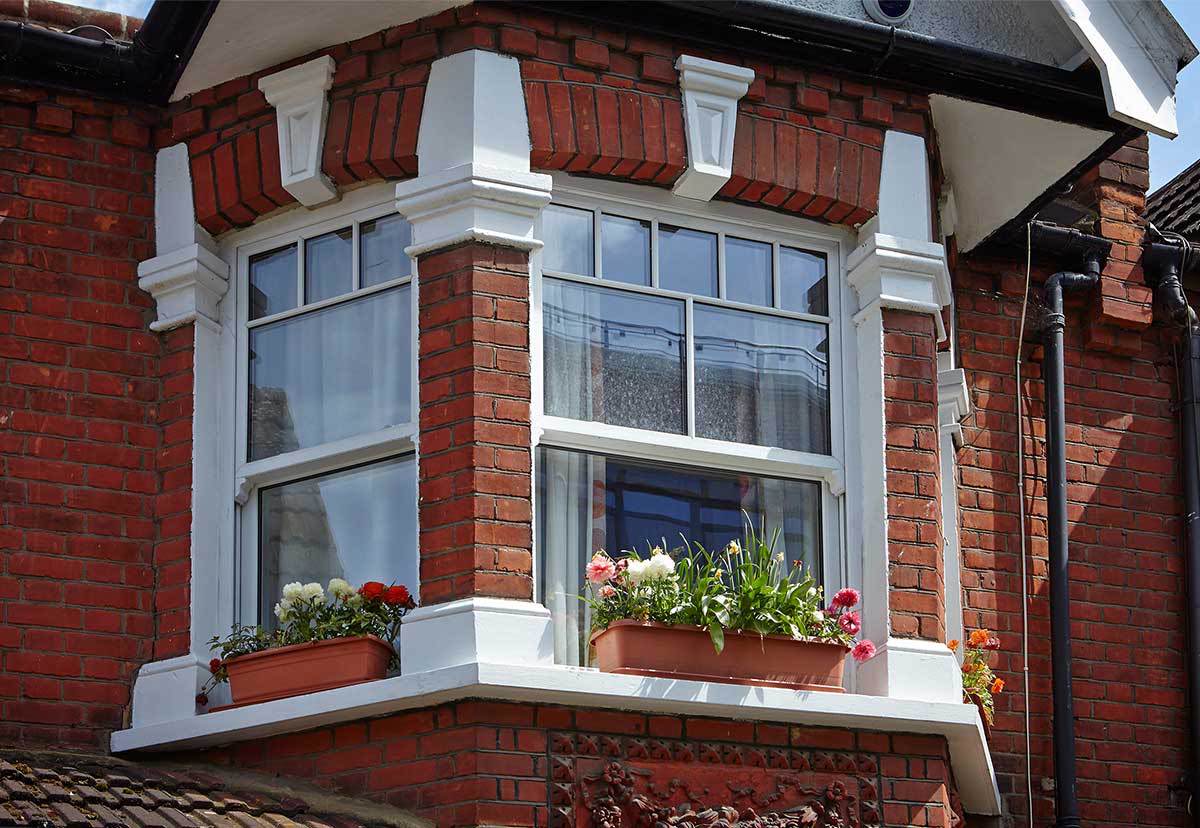 Energy Efficiency
Working with WIS is also a fantastic way to ascertain that each and every one of your customers receives contemporary trade sliding sash windows that are able to keep their home warm for the long-term. We understand that the world is becoming more eco-friendly in the wake of negative impacts to the environment, and the attempt to prevent this from continuing is reaching everyone in the world, right down to the average Milton Keynes homeowner. That's why we're sure to offer products that offer optimum energy efficiency for as long as possible.
Our trade sliding sash windows utilise the very latest in contemporary manufacturing techniques to provide you with a product that is energy efficient.  Designed to offer outstanding draught proofing, our trade sliding sash windows operate using triple brush seals. When combined with a 24mm low E glazing, these trade sliding sash windows will then begin to offer your customers optimum thermal efficiency. This in turn will allow your customers to reduce their heating, which will provide them with a noticeable reduction in both energy bills and their carbon footprint.

Stylish & Guaranteed
Each of our trade sliding sash windows is specifically designed to bring your customers the best in contemporary double glazing. However we understand that the above listed benefits are not the only thing customers look for in windows and doors. Design and style are just as key, and need to represent the perfect amalgamation of the customer's personal taste as well as the existing aesthetic of a Milton Keynes property. That's why we offer a number of customisation options with each of our products, from hardware to finishing, so your customers can get the product for them.
Low-line beads and gaskets also allow our trade sliding slash windows to boast a slim line appearance that offers both a modern look and a fantastic way to allow natural light to flood into your home. We also offer a variety of finishes, so that your customers can get the trade sliding sash windows that fit their specific wants and requirements. This is all protected by a ten year guarantee that covers warping discolouring, and cracking. That way, you can rest assured that you are providing your customers with a product that is top quality, guaranteed.
Trade Sliding Sash Windows Prices
If you want to know more about our trade sliding sash windows, which are available to all Milton Keynes traders as well as beyond, then we recommend visiting our online quoting engine available here on our website. We utilise an easy-to-use tool that enables you to get a bespoke price based on your exact needs and requirements.
You can also get in touch with us via our online contact form should you have any questions or wish to speak to a member of our team directly. We'll be happy to answer your trade sliding sash windows questions to the very best of our abilities. Get in contact with our team today, and bring your customers the very best products.